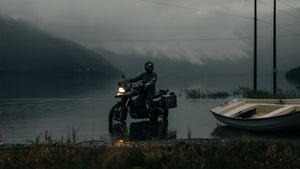 ARE YOU PLANNING SOMETHING EPIC?
Are you constantly thinking of scape?
Are you planning an epic adventure? Do you want to pack your stuff and #LeaveTheMainRoad? We want you!! We want to FUEL your dreams and make your next adventure happen. 
Don't let it pass, now is your time.
Rules are plain simple
- Adventures of a minimum duration of 3 days

- Middleweight Adventure motorcycles like the Yamaha Tenere, Aprilia Tuareg, Africa Twin, KTM 890, and more!

- One Photographer and or filmmaker riding with you.

- Willing to Leave The Main Road
Submissions of proposals
In order to evaluate the proposals you will need to send a document (pdf, word...) explaining your plan, route, motorcycle you will use, providing as many details as you can.
Things like social media handles, background on your self, why you do it are also important. Also, the portfolio of the photographer is a key factor for us.
You will need to send your proposal via email at:
adventurerswanted@fuelmotorcycles.eu